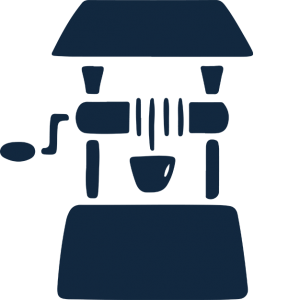 The Youth Ministry of the Union Church in Waban is a fully welcoming community that sees all young people as beloved children of God who can live out God's love in the world. In our ministry, young people are invited to:
Develop authentic relationships with other youth, caring adults, and God;
Embark on a spiritual journey grounded in the life, teachings, and community of Jesus Christ;
Explore how their gifts and questions can contribute to the life of the church and the flourishing of all creation;
Participate in meaningful service and joyful mission as part of this community of faith. 
Below please find information about our Youth Ministry teams, programs, and upcoming opportunities that invite youth to go DEEP, as they Develop relationships, Embark on a spiritual journey, Explore their gifts and Participate in service.
---
THE PROGRAM
The YOUTH MINISTRY SPRING CALENDAR (CLICK HERE) provides an overview of the fellowship and service events planned and in-the-works. We hope you will plan to join us!
As you will see in the calendar, youth in middle and high school are invited to participate in the inter-generational life and mission of the Union Church, as well as in special programming just for youth, including:
Regular Sunday morning classes
Fellowship and/or service events at least twice a month
Exploring Our Faith (Confirmation/Baptism) every two years, including this year – see below!
---
ABOUT EXPLORING OUR FAITH (CONFIRMATION/BAPTISM):
This year, many of our 9th and 10th graders will be participating in this special opportunity to explore, consider and grow in their relationships with God, their faith, and the faith community of the church.   As part of this year-long journey, they will gather monthly to share a meal, and discuss and learn about various topics and issues related to our faith.  They will also be paired with a mentor within the church; be invited participate in church and worship leadership; and join in Youth Ministry service projects, as well as initiatives specific to the Exploring Our Faith program (e.g. opportunities for interfaith and ecumenical exchanges).   In addition, they will be meeting one Sunday a month to plan for the second year of the program.  If you would like to learn more about this program, please contact Pastor Amy at [email protected]  
---
ABOUT SUNDAY MORNINGS:  
6TH-8TH GRADERS: Sunday mornings will have a renewed focus this year on creating a safe and supportive space where kids can get to know one another, check in about their weeks, pray for one another, and talk about the joys, challenges and specific issues facing them as middle-schoolers.  Pastors Amy and Stacy, along with other members of the Youth Ministry Team, lead these discussions. 
9TH, 10TH AND BEYOND:  Those in the Exploring Our Faith group, as well as other high-schoolers, are encouraged to experience and participate in worship in the sanctuary, and/or to help with our younger kids on Sunday mornings.  Pastor Amy will be sharing opportunities and ideas in the Exploring Our Faith gatherings about how our high-schoolers might engage and share in leadership of worship. One Sunday a month (Fall dates: Sept. 17; Oct. 15; Nov. 19 and Dec. 17), high-schoolers are also invited to a special gathering to discuss and plan a project for next year.   
---
THE TEAM
Our Youth Ministry is supported by our Youth Ministry Team, made up of caring, responsible adult volunteers, who run events and build relationships with youth.  We also depend on our Youth Ministry Spiritual Support Team, who pray for our youth and their concerns, and offer encouragement and support to our volunteers. The program is supervised by Amy Clark Feldman, Associate Pastor for Youth and Families, who can be reached at [email protected]