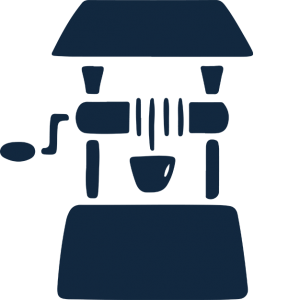 The Youth Ministry of the Union Church in Waban is a fully welcoming community that sees all young people as beloved children of God who can live out God's love in the world. In our ministry, young people are invited to:
Develop authentic relationships with other youth, caring adults, and God;
Embark on a spiritual journey grounded in the life, teachings, and community of Jesus Christ;
Explore how their gifts and questions can contribute to the life of the church and the flourishing of all creation;
Participate in meaningful service and joyful mission as part of this community of faith. 
Below please find information about our Youth Ministry teams, programs, and upcoming opportunities that invite youth to go DEEP, as they Develop relationships, Embark on a spiritual journey, Explore their gifts and Participate in service.
---
THE PROGRAM
The WINTER-SPRING MIDDLE & HIGH SCHOOL YOUTH CALENDAR 2017 (CLICK HERE) provides an overview of the fellowship and service events planned and in-the-works. We hope you will plan to join us!
As you will see in the calendar, youth in middle and high school are invited to participate in the intergenerational life and mission of the Union Church, as well as in special programming just for youth, including:
Regular Sunday morning classes
Fellowship and/or service events at least twice a month
Exploration of Faith (Confirmation) every two years (scheduled for 2017-18)
---
SUNDAY MORNINGS
In our 6th-9th grade classroom, a wonderful team of teachers gathers to teach, support a
nd guide the youth in their explorations of the Bible and their faith. .
YOUTH LENTEN SERIES:  Throughout the season of Lent (Sundays beginning March 5th through Easter), youth participated in a special series called Creating the Beloved Community – A Lenten Walk of Communion.  We journeyed together, exploring the mystery of Communion and what it means to live together as beloved community.  We gathered around the table; baked bread to share with the congregation and our friends at a local rehabilitation center; set the table with pottery we made ourselves; made soup for those in need; and led our community in worship and serving Communion.  For a detailed schedule please click HERE.  
---
THE TEAM
Our Youth Ministry is supported by our Youth Ministry Team, made up of caring, responsible adult volunteers, who run events and build relationships with youth.  We also depend on our Youth Ministry Spiritual Support Team, who pray for our youth and their concerns, and offer encouragement and support to our volunteers. The program is supervised by Amy Clark Feldman, Associate Pastor for Youth and Families, who can be reached at [email protected]