This Sunday, Aug. 6 at 9:30 a.m.
Joint UCC Worship in Newton Highlands (In-Person & Streaming Online)
Please Note:
There will be no worship service at UCW this Sunday.
Please join the congregations of Eliot Church, Newton Highlands Congregational Church, United Parish of Auburndale, Second Church, and Union Church in Waban for an all UCC Worship Service.
Rev. Dr. Nancy Taylor, the former Senior Pastor of Old South Church will be the preacher of this very special service.
When: August 6 at 9:30am
Where: Newton Highlands Congregational Church,
54 Lincoln Street, Newton Highlands
View Online: The service will be live streamed online, and can be accessed HERE
Join us on Sundays beginning August 13 for 10:00 a.m. Summer Worship.
We will continue our discussion of what wisdom and guidance Paul's letters may have for us today, and begin crafting our own letter to the church.


Our services are more informal in the summer. We meet on the stage and invite all ages to join us!
Worship leaders include:

August 13: Rev. Amy Clark Feldman
August 20: Jaap van Reijendam (with Rev. Megan in attendance)
August 27: Rev. Amy Clark Feldman
(Note that the service this Sunday, August 6, will take place at 9:30 a.m. at the Newton Highlands Congregational Church - see details above).
Pastoral Care & Transitions
Pastoral Transitions - Pastor Megan arrives August 14!
We are very excited to welcome our new Senior Pastor, Rev. Megan Berkowitz! Her first day at UCW will be August 14, and her first Sunday with us will be August 20. We hope you will join us on that Sunday to welcome her!


Please note that Bridge Pastor Jim Leavitt's final day will be August 10. We are so grateful for his service and presence with us. Pastor Amy will be leading worship and available for any pastoral concerns during this time of transition.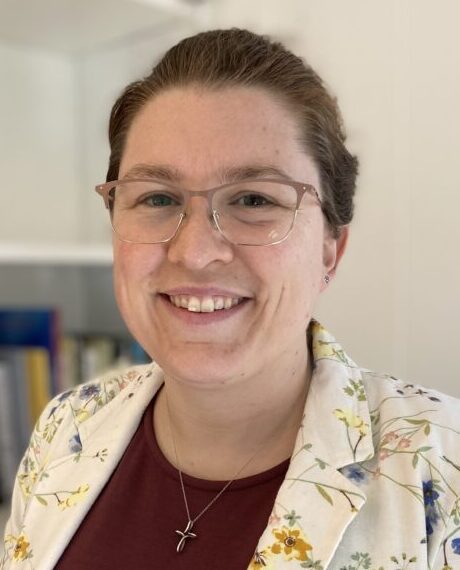 Pastor Megan arrives on August 14
Student News from Nicaragua
As part of the ministry of Nicragua, we have been sponsoring students to attend college since 2008. Our current student Marvin is studying nursing and below is a letter he recently sent to our Church.
San Juan del Sur
June 21, 2023


Dear: The Union Church in Waban,
Receive cordial greetings from me, hoping that everyone enjoys wonderful health in these difficult days. The reason for this letter is to inform you of all the events that have occurred throughout these days.
I am very happy, I am about to finish my studies, these long and tiring years of effort are paying off, I feel very satisfied with everything that I have been achieving in this time, it has been a process of growth both as a student and as a person.
I am doing very well in my classes, the work is a little longer and more demanding, more so now that we are in the final stretch of my studies. I am currently doing internships at the hospital on Mondays, Wednesdays and Fridays, and it is a little more exhausting due to my job, but I'm always doing my best.
In the community service work of the Fundación, I continue to work with my group of colleagues, I have not been able to incorporate fully this year due to time in practice and work, but I am making a greater effort to be able to comply with it, in the end it is also something that I like it and I would like to be more closely in this social project.
I was involved in a traffic accident recently, thank God I had only minor blows but my motorcycle was badly damaged by the recklessness of another vehicle.
My family has been very well thanks to God, always enjoying good health, my older sister, who was blessed by your help in the past, is very close to giving birth to her first child, the whole family is anxious for the coming of a new member of the family.
With this I say goodbye first, thanking for all the support in this situation we are in, my family and I will always be grateful and may God bless me today and always.

Regards, Marvin Ernesto Collado Vargas .
Intergenerational Summer Gatherings
Children, Youth and Families - Summer!
Summer Sundays & Activities
Our Sunday School takes a break over the summer, but kids of all ages are invited to our more relaxed summer services. We hope you will join us.
Summer Service Opportunities
Help Needed for a Refugee Family

from the Democratic Republic of Congo

Arriving in Newton this September

From UCW member, Liz Caronna
I am a member of a volunteer group called Newton Welcomes that has joined together to sponsor a family, and we have been matched this week with a family of five from the Democratic Republic of Congo — two parents and three children, ages 14, 11 and 1. We are working under the auspices of Welcome Corps, a new program created by the US State Department to tap into the goodwill and energy of Americans to help legal refugees fleeing war and deprivation in their own countries. Our group is also partnering with IRIS, a well-established resettlement nonprofit to provide technical support and advice.


Our community already has donated more than $28,000 to give this family a start here, and we are working on job placement, schools, language support, legal matters, healthcare and other needs for this family. We have furniture and kitchen supplies already donated.


The most urgent need now is finding a place for them to call home when they arrive. I am reaching out to the UCW community to see if anyone might be able to help us identify an affordable housing option for the family, located in Newton or a surrounding community. We are ideally looking for a one-year option to allow the children to experience a full school year without the risk of moving, but are also interested in short term (e.g. three month) options as well. We had a temporary housing arranged through a house of worship in Newton that just fell through. We are now looking for a 2 bedroom living space with kitchen and bath for approximately $2000 (up to $2500 or so) per month. We have secured two members of the group who will co-sign a lease.


Any leads on potential housing are welcome! Please contact me directly at

[email protected]

with leads or questions about the program.



Click on image to view the WelcomeCorps website.
Newton Freedge - Feeding our Neighbors
Our team of volunteers helps keep Freedge running one Saturday a month. Please use the the link below, or reach out to Vinita Leslie, Karen O'Beirne or Erika Pond to learn more or to join our team.


Despite Newton's image as an affluent suburb, too many of our neighbors struggle to put food on their tables. The Newton Freedge is one way we can help. A free, 24/7 outdoor refrigerator and pantry, the Freedge provides free food and personal supplies to anyone who needs them.
We, the members of The Union Church in Waban, true to our founding principle of being an inclusive church, covenant together to nourish and to sustain in our common life and practice a fully welcoming and affirming church for all persons. Welcoming all persons who seek to join with us in a commitment to love God and our neighbors, affirming the inclusive love of Jesus, we are open to all, without regard to race, gender, sexual orientation, gender identity and expression, nationality, ability or economic circumstance. We invite all to full participation in our worship, membership, leadership and life of this church.