This Sunday
Ascension Sunday & Common Cathedral
May 21 at 10:00 a.m. (Hybrid)
Rev. Jim Leavitt preaching.
Rev. Jim will share the story of Christ's Ascension, as we also prepare and bless the lunch we will bring to the Boston Common for our siblings of the Common Cathedral outdoor congregation.
Zoom Link: HERE
Meeting ID: 826 8730 1128
Passcode: 386028
Dial in only: 1 646 558 8656
The bulletin is available HERE
We need your help - Common Cathedral!
THIS SUNDAY from 9:00 am.-11:00 a.m. we will make sandwiches and pack 150 lunches in the big kitchen, and immediately following worship, we will head to the Boston Common to share lunch and worship with our unhoused siblings and the Common Cathedral Community. We need your help with any or all parts of this meaningful ministry! Please sign up below to let us know you can contribute. Thank you!
Sunday, May 28 - Pentecost!
Rev. Amy will preach as we celebrate the coming of the Holy Spirit - Remember to wear Red!


Sunday, June 4 - Annual Meeting
Rev. Amy will preach as we prepare for our Annual Meeting following worship. We will also celebrate communion on this day.


Sunday, June 11 - Celebration of Graduates and All-Church Potluck Picnic & Fun Day!
We'll celebrate our graduates on this special day, and then share a fun after-church picnic and field-day-style outdoor games and joy. We look forward to seeing you!


All-Church Gatherings & Adult Formation
Wellspring Meeting
Wednesday, May 24 at 6:30 p.m.
In person at the Union Church.
Wellspring is our women's ministry at UCW. We come together to support each other as we journey together in these times. If you are interested in learning more about Wellspring, please contact Amy McMahon at

[email protected]

.
May Book Group
Tuesday, May 30 at 7:30 p.m. (zoom)
"Poverty, by America" by Matthew Desmond
(continued)
Please join us on May 30 at 7:30 p.m. for our next book group meeting. This month we will continue our discussion of "Poverty, by America" by Matthew Desmond


You will find a zoom link and sign-in information below. If you have any questions, please reach out to Alan Cody (

[email protected]

).

Zoom Link: HERE
Meeting ID: 832 4667 4155
Passcode: 431699
Dial in: 1 646 558 8656
Children Youth and Families
Children, Youth and Families - Spring is here!!
Join in the Eastertide Joy!
THIS SUNDAY - COMMON CATHEDRAL!
SEEKING HELPERS FOR THIS IMPORTANT MINISTRY
THIS -- Sunday, May 21.
We will gather in the morning from 9-11:00 a.m. to prepare sandwiches and lunches for our unhoused siblings, and then travel to Boston Common to serve lunch and worship with the Common Cathedral community (11am to 2:30 or 3:00 pmish). We need volunteers for all parts of the morning. Please sign up here: Thanks!
COMING UP
Youth-Led Church Potluck Picnic and Field Day & Celebration of Grads!
Sunday, June 11
Help us get ready for a fun after-church picnic and church field day! Youth will receive an evite or can be in touch with Pastor Amy ([email protected]) to help out! Also, if you or someone you know is graduating this year, please let Pastor Amy know and plan to come so we can share a blessing and celebration of you!
Children's Mindfulness Summer Program - Join our partners at Agape for this wonderful program this summer! Click below to learn more:
What's Possible? Stewardship Invitation
Hopefully you have received an invitation to invest in "What's Possible?" through the ministry of Union Church in Waban. We hope you will prayerfully consider generously supporting the ministries God is making possible through us. View our campaign Letter HERE.
Make a Pledge Commitment HERE.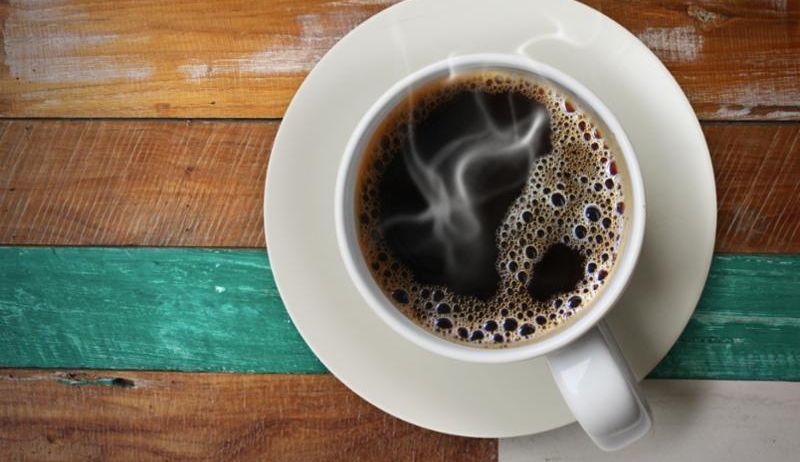 Sunday Reception Sign-Up
Every
Sunday after worship we gather on the stage for a time of fellowship. This reception is hosted each Sunday by different members of the congregation.


Reception Sign-up:
HERE
Thank you!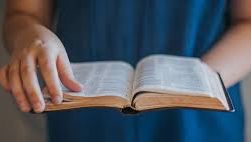 Scripture Reader Sign-Up
If you are joining our Sunday worship, please consider signing up as a
Scripture Reader
for any of our upcoming services.


Scripture Reader Sign-up:
HERE
Thank you!
Good News about Housing
🙏🏽
🏠
Nine new apartments for chronically homeless people are built and ready for move-in!

The new apartments are located close to us and the church, at Golda Meier on Washington St. and Stanton Ave.


Knowing our prayers and our support for these homes has been vigorous, we wanted you to know this breaking news:
Formerly homeless people have a lovely, new home with support. As we say here, Housing is everything!


These homes are the result of the Engine 6 HUD complaint of ten years ago when Newton housing was denied at the former Firehouse on Washington St and Beacon.


We will have many opportunities to welcome these new neighbors of ours. As a part of our initial welcome, please consider providing a few things that every new homeowner needs.


Place any of these new items on the porch at 19 Crofton Rd. Waban this week.
bath towels
dish towels
dishes, utensils, cups
Rev. Megan Berkowitz Called as Our Senior Pastor
The whole weekend has been filled with the Holy Spirit bringing us together first at home of the Abbiati-Collins family for an open meet-and-greet, a Saturday afternoon and evening with various committees and youth and family, and ending again with that worship service.
If you have not been able to attend, we recommend watching the recording of the service on our website: HERE.
If you would like to learn more about our new senior pastor, you can find it on our website: HERE.


We would like to thank the Abbiati-Collins family for their hospitality on Friday, everyone who showed up on Saturday to meet Rev. Megan Berkowitz, and all who attended our worship service on Sunday. But of course we would not have been here if it wasn't for our Search Committee and Transition Team. Their work over the last 15 months has brought us to this wonderful conclusion.
Jenny Weisz and Jaap van Reijendam (co-Moderators)
Buz Bedford and Carol Bascom-Slack (co-chairs Search Committee)
Newton Freedge: Volunteers Needed
Click the sign-up link below for time slots available.
Our team of volunteers helps keep Freedge running one Saturday a month. Please use the the link below, or reach out to Vinita Leslie, Karen O'Beirne or Erika Pond to learn more or to join our team.


Despite Newton's image as an affluent suburb, too many of our neighbors struggle to put food on their tables. The Newton Freedge is one way we can help. A free, 24/7 outdoor refrigerator and pantry, the Freedge provides free food and personal supplies to anyone who needs them.
Pastoral Care Connections
During this time of transition, please know that your church is here for you. Please don't hesitate to reach out to Pastor Jim or Pastor Amy for prayer or pastoral support:
Mondays are days off for both pastors. Pastor Amy also serves off-site on Thursdays, and may not be immediately available on that day.
Riverside Children's Center Wants You to....
MOVE IT IN MAY!
Riverside is turning 40! Support this wonderful partner in our church building, and help them celebrate by getting active and raising funds for our playground, so their kids can keep moving all year round!


Log as many miles as possible (Run, Ride, or Walk!) in May while you get sponsors to donate to your progress. Prizes for the top individuals and teams!


Click below to register and learn more: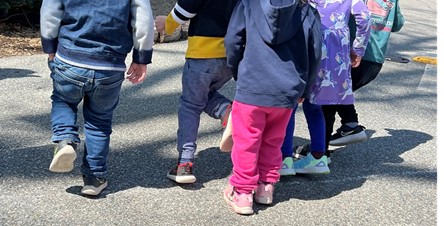 We, the members of The Union Church in Waban, true to our founding principle of being an inclusive church, covenant together to nourish and to sustain in our common life and practice a fully welcoming and affirming church for all persons. Welcoming all persons who seek to join with us in a commitment to love God and our neighbors, affirming the inclusive love of Jesus, we are open to all, without regard to race, gender, sexual orientation, gender identity and expression, nationality, ability or economic circumstance. We invite all to full participation in our worship, membership, leadership and life of this church.