Sunday, June 11 (Hybrid)
Please join us for a very special UCW Community Sunday!
Blessing of Graduates & Olivia,
All-Church Picnic & Fun Day!
Brian Heffernan Preaching
10:00 AM - Worship
UCW member and Deacon, Brian Heffernan will share the message, and we will bless our graduates. We will also share a special thank-you and blessing for our Children's Ministry Staff Associate, Olivia DiMaio, as she leaves her role at UCW at the end of June.
Zoom Link: HERE
Meeting ID: 826 8730 1128
Passcode: 386028
Dial in only: 1 646 558 8656


The bulletin is available HERE
11:00 AM - Church Picnic and Field Day
We'll head outside after worship for our All-Church Picnic and some field-day fun & games! Connect with community and celebrate our year together. Bring a snack, dessert, or side to share, if you can!
We'll have sandwiches and some goodies,
but are grateful for any picnic potluck contributions!
Please click below to link to the Evite,
where
you can let us know you can come and what you can bring.
Or just swing by when you can, with whatever you have!
New Council!
We had a wonderful, well-attended annual meeting last Sunday, and as part of that, we voted unanimously to approve the nominating slate. That means we have a new council according to the new Governance model that we adopted at our congregational meeting on May 7.
I am delighted to inform you that Susan Hunt Stevens will be our new co-moderator, taking over from Jenny Weisz. I will stay on for my 2nd year as co-moderator. Rob Purser will continue as Treasurer, and Jean MacDonald as Clerk. And then we will have four at-large Council members: Karen Weisgerber and Liz Caronna are filling a 1-year seat, and Amy McMahon and Susan Gedrick are starting a 2-year term.


So for any questions or feedback, feel free to connect with either Susan Hunt Stevens or myself:
Susan Hunt Stevens: Our New Co-Moderator
My name is Susan Hunt Stevens and I feel honored to serve the next two years as one of the co-moderators for this church. I grew up in a Presbyterian church in Spokane, WA and my parents both taught at Whitworth University, a Presbyterian college. In a "fun fact", they actually taught Christy Lang Hearlson, a former member of this church when she was a student. I moved to the east coast for college at Wesleyan University. During college, I spent a semester in Central America doing study and service, including three weeks in Nicaragua so I was thrilled when I learned about UCW's Nica program and enjoyed our time in Nicaragua with UCW immensely. After college, I lived in New York City, where I joined Fifth Avenue Presbyterian church.
I met my husband Peter (a Worcester native) while doing management consulting and then went to business school at Dartmouth College, with a semester spent at IESE in Barcelona, Spain. I've worked in digital media and technology since, primarily for The New York Times and thirteen years ago founded WeSpire, a tech company in the sustainability and social good space.


We moved to Boston after 9-11 and lived in the South End. I attended Old South and when Hunter was born, he was baptized there. We moved to Newton when he was 3 and we were waiting to pick up Quin from Vietnam. My first year at UCW this church prayed that baby girl home through a myriad of complications. Since then I've been primarily involved in the Children's and Youth Ministry. I joined the Council last year and served on the Search Committee. When Jaap asked if I would consider co-moderator, it seemed like a great time to support our church and our pastoral transition. I really look forward to the next two years and getting to know many of you even better.
June Council Meeting Updates
The 2022-2023 Council met, together with the incoming 2023-2024 council, on Wednesday, June 7.


Besides doing a review of the past year and looking ahead to next year, the Council discussed and decided to close out the old 2006 Capital Campaign (not to be confused with our current 2018, Thrive Honor Build Capital Campaign). As part of this close-out, the remaining balance of $ 4,400 will be dedicated to Mission.


We will work on setting up an "Interim Pastor Relations Committee" to welcome Rev. Megan Berkowitz in August and make sure we get her set up for success in her first few months.


We would like to thank all the outgoing Council Members, and especially Jenny Weisz as the outgoing co-moderator for all their work, not just in the last year, but for all they have done in the past and probably continue to do in the future!


Sunday, June 18 - Father's Day
We will remember those who have been as fathers to us; and also recognize Juneteenth and World Refugee Day. Pastor Amy will be away; Rev. Jim will be preaching.


Sunday, June 25 - Final Day of Church Year before Summer
This is the final Sunday before we begin our Summer Sundays. Pastor Amy will be away; Rev. Jim will be preaching.


Sunday, July 2
NOTE - No worship service on July 2


Sunday, July 9 - Summer Sundays begin!
Our Summer Services will be held at 10:00 a.m. on the Stage, and will be a more informal time to connect, reflect on the scripture and pray together.
All-Church Gatherings & Adult Formation
July Book Group
Tuesday, July 25 at 7:30 p.m. (zoom)
"Small Mercies" by Dennis Lehane
The book group will not be meeting in June but please join us again on July 25 at 7:30 p.m. for our next meeting. We will be discussing "Small Mercies" by Dennis Lehane.


You will find a zoom link and sign-in information below. If you have any questions, please reach out to Alan Cody (

[email protected]

).

Zoom Link: HERE
Meeting ID: 832 4667 4155
Passcode: 431699
Dial in: 1 646 558 8656
Pastoral Care Connections
During this time of transition, please know that your church is here for you. Please don't hesitate to reach out to

Bridge Senior Pastor, Rev. Jim Leavitt,

or Associate Pastor for Youth & Families , Rev. Amy Clark Feldman for prayer or pastoral support.
Mondays is a day of Sabbath for both pastors, but with a pastoral emergency this week, please feel free to reach out to Pastor Amy. Pastor Jim will be on-call when Pastor Amy is away later this month.
Children Youth and Families
Children, Youth and Families
Coming Up
Sunday, June 11
Youth-Led Church Potluck Picnic and Field Day & Celebration of Grads! (See Evite Link)

Help us get ready for a fun after-church picnic and church field day! Youth will receive an evite or can be in touch with Pastor Amy ([email protected]) to help out! Also, if you or someone you know is graduating this year, please let Pastor Amy know and plan to come so we can share a blessing and celebration of you!
Children's Mindfulness Summer Program
Join our partners at Agape for this wonderful program this summer! Click below to learn more:


What's Possible? Stewardship Invitation
Hopefully you have received an invitation to invest in "What's Possible?" through the ministry of Union Church in Waban. We hope you will prayerfully consider generously supporting the ministries God is making possible through us. View our campaign Letter HERE.
Make a Pledge Commitment HERE.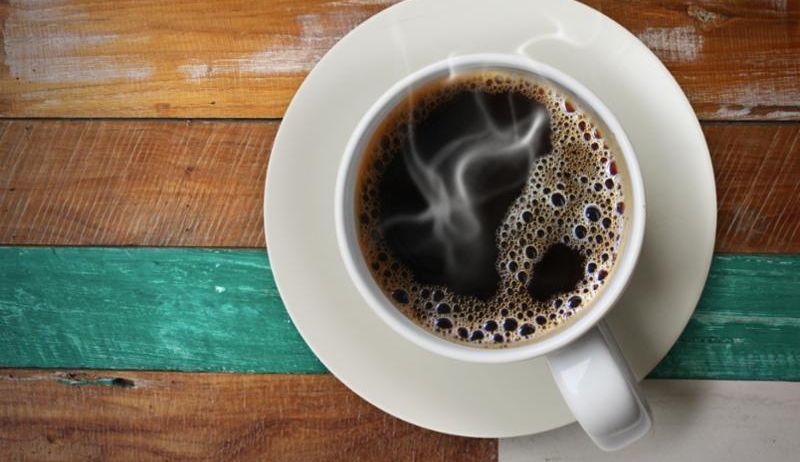 Sunday Reception Sign-Up
Every
Sunday after worship we gather on the stage for a time of fellowship. This reception is hosted each Sunday by different members of the congregation.


Reception Sign-up:
HERE
Thank you!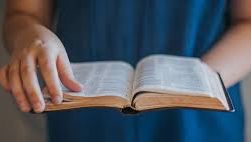 Scripture Reader Sign-Up
If you are joining our Sunday worship, please consider signing up as a
Scripture Reader
for any of our upcoming services.


Scripture Reader Sign-up:
HERE
Thank you!
Newton Freedge: Volunteers Needed
Click the sign-up link below for time slots available.
Our team of volunteers helps keep Freedge running one Saturday a month. Please use the the link below, or reach out to Vinita Leslie, Karen O'Beirne or Erika Pond to learn more or to join our team.


Despite Newton's image as an affluent suburb, too many of our neighbors struggle to put food on their tables. The Newton Freedge is one way we can help. A free, 24/7 outdoor refrigerator and pantry, the Freedge provides free food and personal supplies to anyone who needs them.
We, the members of The Union Church in Waban, true to our founding principle of being an inclusive church, covenant together to nourish and to sustain in our common life and practice a fully welcoming and affirming church for all persons. Welcoming all persons who seek to join with us in a commitment to love God and our neighbors, affirming the inclusive love of Jesus, we are open to all, without regard to race, gender, sexual orientation, gender identity and expression, nationality, ability or economic circumstance. We invite all to full participation in our worship, membership, leadership and life of this church.