Are you feeling a desire for connection, an urge to deepen in your faith, a hunger to grow in the love of God and neighbor?  Do you long for a place of beauty and rest? Welcome to our life together at the Union Church in Waban."
~~ Rev. Stacy Swain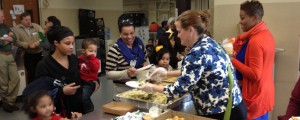 Welcome! We are glad you have chosen to walk through the virtual door of UCW and hope to meet you in person soon. UCW is a vibrant community of faith for people of all ages and stages of life. Through our walk together, we seek to grow in love of God and in love of neighbor, and in doing so to find meaning and purpose for our lives in this world.
There are many seasons and stages of life. We may be in a time that is completely consuming or we may find ourselves in a stage where we have time and energy to spare. Whatever stage you may happen to be in, know that you are welcome in this faith community. You are welcome not for what you do, but for who you are. You are welcome simply to come to worship and let the word, music and peace of the place wash over you. And you are welcome if you want to roll up your selves and dig in deeper through committee work or assuming a leadership role. Whatever season or stage of life you may be in, you are welcome to join our walk together. May your heart and soul find nourishment here.
For those who do feel a call to deepen their involvement there are many ways to do so.
Have other ideas? Terrific! Our Pastor, Stacy ([email protected]) would love to hear them!