Rev. Stacy Swain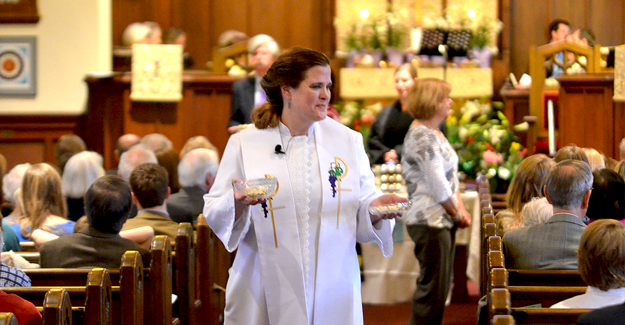 Stacy comes to ordained ministry in the United Church of Christ after more than twenty years experience in the field of public health with poor and disadvantaged populations. Stacy envisions church as an inspiring community of people who are committed to following the Way of Jesus — growing in love of God and of each other while loving kindness, doing justice and walking humbly with God.
Stacy was born and spent most of her childhood and youth in Minnesota. She received a B.A in English literature from Carleton College in Northfield MN, a Master of Public Health with concentration in Epidemiology from the School of Public Health at Boston University and a Master's of Divinity from Andover Newton Theological School where she graduated with distinction and received the award for excellence in biblical studies.
Stacy lives with her husband Mark, their two adolescent children and two dogs in Roslindale, Massachusetts. She is a great fan of the outdoors, loves mint chocolate chip ice cream and at some point in her life really would like to try a triathlon.