Our Approach
The Union Church set aside a percentage of funds raised through a tremendously successful capital campaign to be used to create and nurture a long term and sustained local service partnership. It is the church's hope that these funds will provide leaven in the congregation enabling new ideas to rise within us, stirring us to new endeavors. These these funds are intended for bold, new and ambitious, signature initiatives.
For the use of these funds, the Union Church in Waban values mission/outreach endeavors that:
Promote relationship based involvement and engagement of our UCW community;
Promote sustainability by contributing to long term financial viability and the empowerment of people with whom we are, or will be engaged in ways that enhance human dignity;
Promote global and local high impact work — work that makes difference that can be measured; and
Promotes charity/justice — the overcoming of inequities and divisions in our world by working for the fullness of humanity, community, and the health and wholeness of the planet.
__________________________________________________________________________________
1K Church – A Local Initiative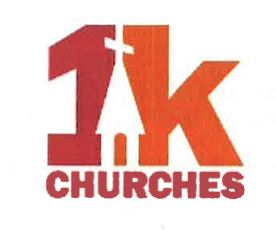 This fall, ten Union Church members met together to explore what God's economy might look like through bible study and economic reflection. This group developed in response to a meeting in September where Nicolas Hayes of the Criterion Institute (for more information see www.criterion institute) introduced the possibility of Union Church becoming a 1K Church.  Criterion Institute has started an initiative to get 1000 churches to make microloans in their local community or geographical area in order to help create a more equitable and sustainable economy.  (92% of American businesses are microbusiness with fewer than five employees, 98.4 of African American businesses and 96.6 of Latino businesses. Microbusiness employ over 41 million people.)  By becoming a 1K church we can help address the issue of economic inequality and economic insecurity in a small way, but with a large impact when joined with hundreds of other churches.
We are in the process of identifying an appropriate recipient for a microfinance loan of between $500 and $5000.  We would like your help in identifying an appropriate recipient that meets the requirements outlined above and the following:
The business or non-profit reflects the values and priorities of Union Church. We would be particularly interested in businesses or non-profits that help: support immigrants and refugees, provide services to children, create opportunities for rehabilitation, re-entry and service to inmates of prisons, promote non-violence, organizations or businesses that provide food and services to unemployed or underemployed people, housing and family support and businesses that are seeking to promote alternative energy sources.  Preference will be given to those that operate in geographical areas showing need for economic investment.
2.  References and personal interview show that they are a person(s) of integrity who will keep their commitment to repay the loan.
3.  Have already invested in the business for at least six months showing some promise of future development.
4.   Reside within the Boston metropolitan area, as far north as Lowell and as far south as New Bedford.
5.   Show clearly on the application and interview plans for how the loan will benefit the business.
These microfinance loans will be made through one of five pathways: a direct relationship between church as lender and individual business, the church participates in a microfinance loan through a financial intermediary,  the church gives to a peer lending circle where peers choose recipients of loan, hold each other accountable and support each other or the church supports a business or non-profit on Kiva Zip.
If you are interested in learning more about the 1K local initiative at the Union Church please be in touch with Pastor Stacy ([email protected]).
WHAM'S CAFE: 1K CHURCH A REALITY AT UCW …. read more HERE