Arnold Arboretum Tour
Join our own Bart Kelso, a docent at the
Arnold Arboretum,
for a 1 and 1/2 hour tour this Saturday. We will meet in front of the visitor center at 10:00 a.m. Parking is available along the Arborway. Wear shoes appropriate for walking on the trails. Don't miss this great opportunity to learn about one of the great natural treasures
Kathryn Henderson will lead a meditation workshop on Saturday morning. Join her at 10:00 a.m. in Stacy's office. Contact Kathryn with any questions.
Bible Study
will meet Sunday morning in Stacy's office. We are currently reading the Gospel of Matthew.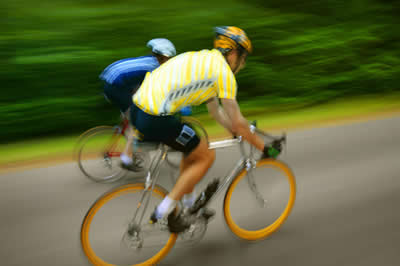 This Sunday, May 19th, we will celebrate
Care of Creation Sunday
and have a Blessing of the Bikes. Those who would like to participate are invited to gather at Cold Spring Park at 9:15 a.m. and ride their bikes to church. Questions?
Contact Mark Smith
.
Our Stewardship Campaign continues. Please remember to turn in your pledge cards if you have not yet already done so. Pledges enable us to determine a budget for the upcoming year in time for the annual meeting. Pledge cards are available in the side chapel or call the office.
The Stewardship Committee will meet Tuesday morning at 7:30 a.m.
The Pastoral Relations Committee will meet at 7:00 p.m. on Tuesday.
Living Waters Prayer Group will meet Wednesday morning at 7:30 a.m. in the side chapel.
Next Youth Group meeting is Friday, May 30, from 6:00 -8:00 p.m. at church.
The Annual Meeting will be held on Sunday, June 2 at 11:30 a.m. Everyone is welcome to attend this church-wide meeting, and childcare will be available.
Children's Sunday is June 9
Our children and youth will lead worship on this day. There are opportunities for every child to participate in this service. We will start assigning parts in Sunday School this week. Please check with your children to make sure they have signed up for parts if they'd like one.
Camp Sing, Serve and Soar is almost full. A few spaces remain for our June 27 field trip to Overlook Farm and for our June 28 afternoon trip to SkyZone. RSVP to Kathy if interested.
Was your photo part of our photo directory last fall? If not, here's your chance! We will be updating the directory at the end of the summer, so start to think about gathering your pictures. The more photos we have, the better the directory will be!
Mark your calendars for our annual church picnic on June 9. We will be returning to Claxton Park in Needham. Stay tuned for more details.