Newton Freedge: Union Church Serves Once a Month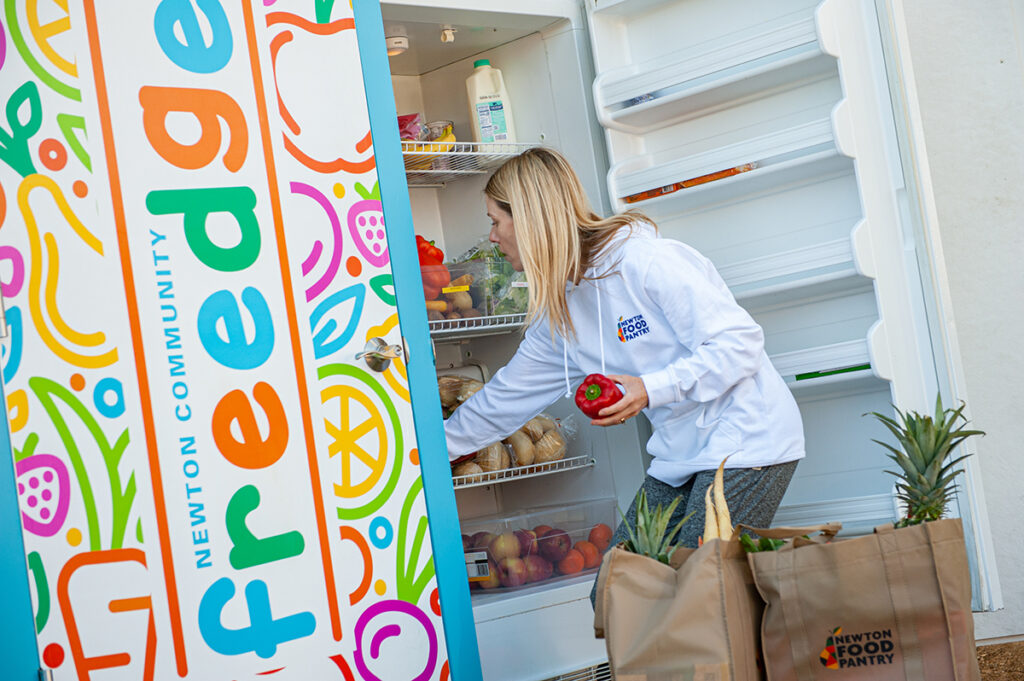 The Union Church in Waban is a Freedge partner responsible for helping connect with local businesses, stock, and monitor this needed local resource now just one Saturday a month. We are in need of NEW volunteers to sustain our commitment.
The work is easy and rewarding. Despite Newton's image as an affluent suburb, too many of our neighbors struggle to put food on their tables. The Newton Freedge is one way we can help. A free, 24/7 outdoor refrigerator and pantry, the Freedge provides free food and personal supplies to anyone who needs them. And our team of volunteers helps keep it running every other Saturday. 
Please reach out to   Vinita Leslie, Karen O'Beirne or Erika Pond to learn more or to join our team. You may also find us our Facebook group  –  @newtonfreedge Facebook group for updates!
Please sign up- below!
Union Church Freedge Sign-up: HERE