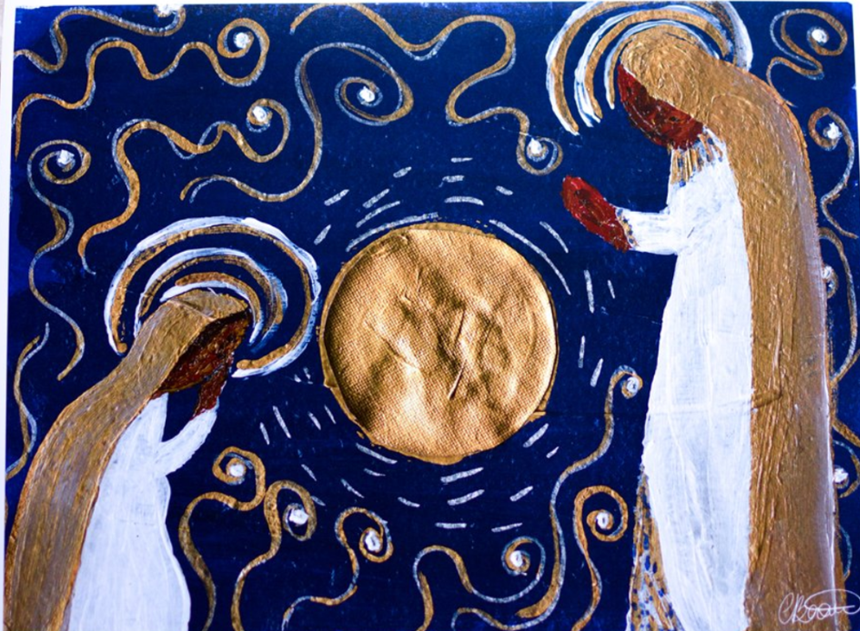 From Generation to Generation
This year, our theme for Advent is "From Generation to Generation," as we share the story of Christmas through the generations and remember that God is always with us.
Hanging of the Greens – First Sunday in Advent
November 27, 10:00 a.m. Worship
Join us for this joyous and interactive service for all ages! We'll gather for worship, favorite carols, and Christmas stories as we decorate the sanctuary with wreaths, poinsettias, holly, and our Christmas tree. We invite you and your family to start this Advent season with hope, peace, love, and joy!
Your Dedications and Family Photos
December 18, 10:00 a.m. Worship
As we connect through generations, we invite you to dedicate this service to someone you would like to remember or honor this season. Due to supply issues we are unable to have our usual Greens Sale with dedications, but invite you to click below to fill in the dedication form, and we will add all dedications to the bulletin and to our Advent Prayer Station. We also invite you to share photos of generations of your family and loved ones. You can either bring a copy of your photo(s) to worship, or upload photos using the photo link below. Please remember to label your photo if you would like us to identify who it is.