Fun and Fellowship in the White Mountains with UCW Youth! 
Last Saturday, October 1, thirteen youth and six adults (19 total) from Union Church traveled to the White Mountains for a beautiful day of fun, exploration and time together.   The weekend had originally been planned as an overnight youth camping trip, and while the rain dampened the overnight plans, the weather was clear and just right for a Saturday day-trip.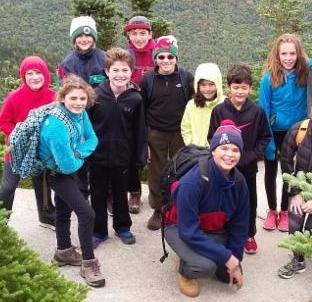 The group gathered at Union Church and traveled together to Franconia Notch in the White Mountains, where we took the aerial tramway to the top of Cannon Mountain. The views from a short hike at the top were stunning, and dotted with colors of the changing fall leaves – what a perfect place to have lunch!  After lunch (and some fun rolling down hills outside the ski lodge), we traveled to the Lost River Gorge and Caves, where we had a great time exploring a mile-long loop of caves (including some very tricky and narrow passages!), and i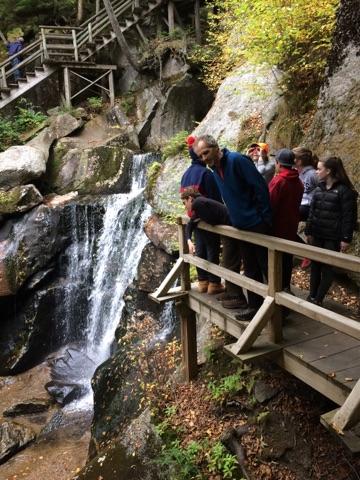 ncredible rock formations and waterfalls.  
We finished the day with a pizza dinner on the way home, and then some time in the church sanctuary to pray and reflect on our day together.  
The day was a wonderful first trip for the youth and a great start to the year for our Youth Ministry.  It was also the result of planning (with special thanks to Mark Smith and Kevin Johnson for their leadership!) that began last Spring in the Youth Ministry Task-force, and continued over the summer and this fall in the Youth Ministry Team.  Many thanks to all the youth, parents and youth ministry team members who made this wonderful experience possible!  We're looking forward to a great rest of the fall with our Youth Ministry, including Common Cathedral at the end of the month, and an overnight at the Heifer International Farm in Rutland, MA in November.