Join us for a memorable concert featuring Luke and Elisabeth van Reijendam and the talented Boston City Singers' 35-voice choir in a program of music and dance from around the world, in collaboration with Naledi Masilo and Chi-Wei Lo. This will be your last chance to hear Luke sing with this choir as he will be graduating from high school this spring!
Your donation will support the Scholarship Fund for our upcoming Global Voices Tour to Ecuador, in the summer of 2021. Your support ensures that all chorus members, regardless of financial means, can participate. We never leave anyone behind! No tickets required. Free-will donations at the door.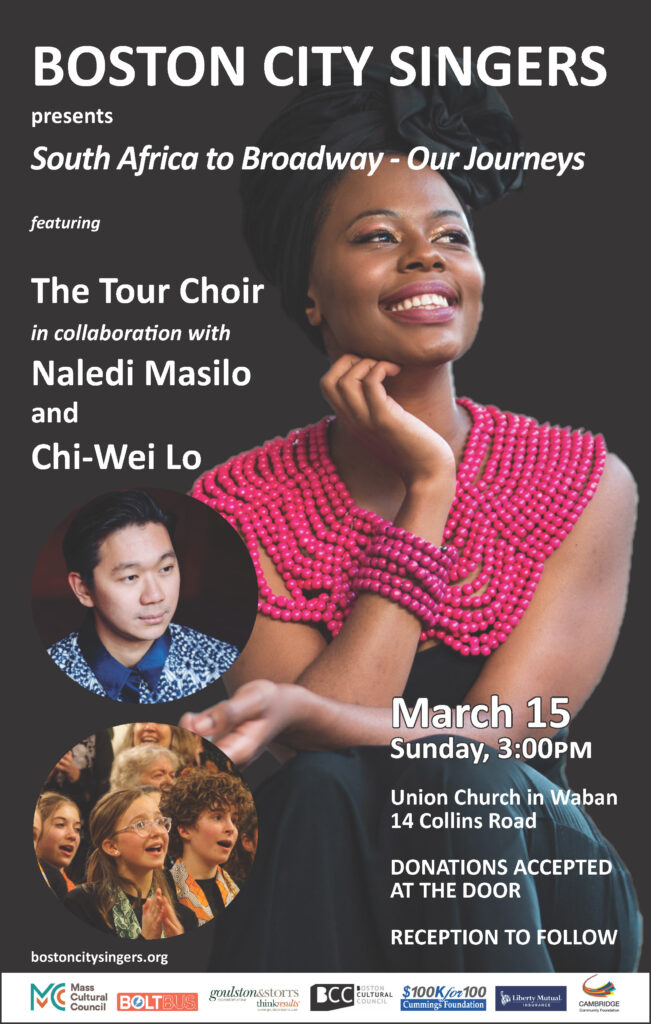 Thank you, Jaap van Reijendam.