Sunday May 3rd – 10 a.m. Worship
Words of Instruction
We will gather on zoom. To enter into worship go HERE.
This Worship Zoom will open at 9:45 a.m.
This Sunday we will enter into a waiting room before opening the main zoom room. This will allow for final sound checks before people start arriving. Link: https://us02web.zoom.us/j/86497817307?pwd=bkxmTkdMdlZEUFlDYXdiZ1BYNjZtQT09
Meeting ID: 864 9781 7307 ; Password: 638133
Or call in at: +1 646 558 8656; Meeting ID: 864 9781 7307; Password: 638133
Words of Welcome
We continue our journey through the season of Easter, noticing where Christ is alive and showing up in our lives today. This Sunday we hear the story of the risen Jesus inviting the disciples who had gone fishing to share in some breakfast. We will be blessed to have Sandra Okiror from Whams Cafe among us. Sandra will be our scripture reader and will also share with us what it is to nourish those who come to her table. Whams Cafe received a loan through the UCW microloan program we call 1K church. The loan enabled Sandra to make renovations to her kitchen to enable her to serve more people more efficiently. We are blessed to have Sandra as a partner and to learn from her.


Additionally, we will share in the meal Jesus offers by celebrating communion. Please come to worship with some water/juice and cracker/bread. In this Eastertide we celebrate the presence of the Christ that fills the spaces between us and and holds us together as one.


A google doc of the bulletin is available
here
.
To Link to all Services and Gatherings online,
Bible Study this Sunday at 8:00 a.m.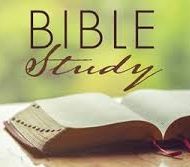 We are reading through the Gospel of Mark.
Please pull up a chair and join us for what is always an illuminating conversation. Drop in once or come every Sunday. All are welcome.

Join Zoom Meeting Here
Meeting ID: 884 108 118; Password: 985317
Dial in: +1 646 558 8656; Meeting ID: 884 108 118#; Password: 985317
Sunday School & Youth Groups

Pre-K & Elementary – This Sunday, 9:15-9:40am
 Pastor Amy will gather with our younger children before worship to connect and share music, prayer and movement.
ZOOM LINK for Pre-K & Elementary at 9:15am:  
Meeting ID: 968 0853 4240;  Password: 126271;  Phone only: +1 646 558 8656 US (New York)
EOF Parents – Break-out Room after Worship (11:30am)
Parents and mentors of Exploring Our Faith students are invited to meet with Pastor Amy in a break-out room following worship this Sunday (at around 11:30am) to talk about plans for the Exploring Our Faith program and how we can support High Schoolers during this time.  Simply join the Zoom link to worship above by 11:30am and you will be directed to the breakout room. Text Amy with any questions or technical issues: 617-938-8112.



High School Youth Group – This Sunday, 4:30-6pm
Exploring Our Faith and Juniors & Seniors – We'll meet every other Sunday (alternating with Middle School Youth Group below) to connect, have fun, support one another, and find meaningful ways to serve and be creative and hopeful in this time.  
Meeting ID: 956 9863 3364; Password: 959451
5th Graders and Middle Schoolers – Next meeting May 10th
Meet every other week for Middle School Youth Group (alternating with High School Youth Group – Next meeting will be Sunday, May 10th
Pastor Amy will gather with our 5th graders and Middle Schoolers for games; and time to connect and hang-out with friends, support one another, and find meaningful ways to serve and be creative.  Please keep an eye out for links next week.