Sunday May 10th – 10 a.m. Worship

Our worship service on Sunday, May 10th.
Words of Instruction
We will gather on zoom. To enter into worship go HERE.
This Worship Zoom will open at 9:45 a.m.
This Sunday we will enter into a waiting room before opening the main zoom room. This will allow for final sound checks before people start arriving. Link: https://us02web.zoom.us/j/86497817307?pwd=bkxmTkdMdlZEUFlDYXdiZ1BYNjZtQT09

Meeting ID: 864 9781 7307 ; Password: 638133


Or call in at: +1 646 558 8656; Meeting ID: 864 9781 7307; Password: 638133
Words of Welcome
We continue our journey through the season of Easter, noticing where Christ is alive and showing up in our lives today. This Sunday we hear the continuation of last weeks passage from John 21 where the Risen Christ showed up on the shoreline and cooked the disciples breakfast. This Sunday, after breakfast, the Risen Christ pulls Peter aside and asks him "Simon Peter, do you love me."
Additionally, we will be honoring our mothers and/or those who have been as mothers to us. If you would like, bring a candle to worship. Jade will invite us to light it as Kayla sings "Ave Maria."
Bible Study this Sunday at 8:00 a.m.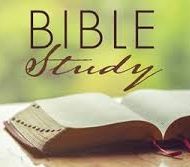 We are reading through the Gospel of Mark.
Please pull up a chair and join us for what is always an illuminating conversation. Drop in once or come every Sunday. All are welcome.

Join Zoom Meeting Here
Meeting ID: 884 108 118; Password: 985317
Dial in: +1 646 558 8656; Meeting ID: 884 108 118#; Password: 985317
Sunday School & Youth Groups
Pre-K & Elementary – This Sunday, 9:15-9:40 a.m.
Pastor Amy will gather with our younger children before worship to connect and share music, prayer and movement.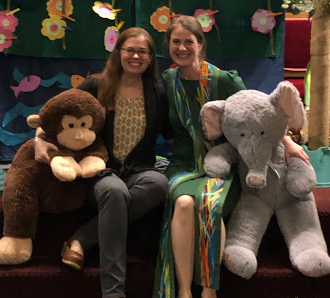 5th Graders and Middle Schoolers – This Sunday, May 10th from 5-6:00 p.m.
Meet every other week for Middle School Youth Group (alternating with High School Youth Group – Next meeting will be this Sunday, May 10th
Pastor Amy will gather with our 5th graders and Middle Schoolers for games; and time to connect and hang-out with friends, support one another, and find meaningful ways to serve and be creative.
Meeting ID: 960 8019 8988; Password: 994179