Sunday May 17th – 10 a.m. Worship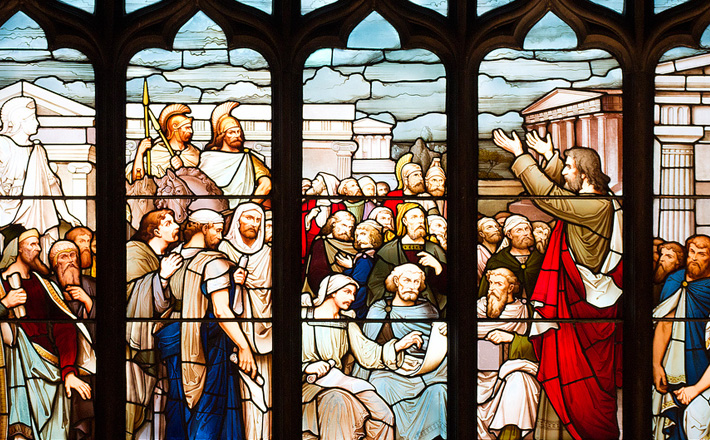 Please click on the video above to share in our worship on May 17 as we continue to celebrate the season of Easter!
Words of Welcome
We continue our journey through the season of Easter, noticing where Christ is alive and showing up in our lives today. This Sunday, we will listen as Jay O'Beirne reads from Acts 17: 22-32 where we will hear the Apostle Paul speaking with a crowd in the Areopagus in Athens about their monument to an "unknown" God. This unknown God, Paul says, is the same God that can be known so personally. It is the God "in whom we live and move and have our being." We will then contemplate Jesus' words as they come to us in the Gospel of John 14:15-21, assuring us that we will not be left alone. The Spirit of Truth will be given to us and as Jesus is in the Father, so to is he in us as we are in him.