Easter Sunday: April 17th
The Union Church in Waban invites the community to
join in celebrating Easter Sunday. We will gather in-person and online. 
---
Easter Sunday: April 17th
Easter Sunrise Service (In Person)
Early risers, join us for this informal service as we watch the swans and turtles wake up and greet the Easter sunrise with songs and shouts of Alleluia! Pastor Amy and family lead this service. We'll meet in the Wellesley Office Park, behind the building at 45 Williams Street (The sign says 45 Wellesley Office Park, click to see a map – it's on the opposite side of the Charles River from Quinobequin Rd.). After you turn onto 45 Williams, go under the building and look to your right – you'll see an entrance to the Charles River Reservoir. Park and walk down the path until you find Crowley's Landing. The path is fully wheelchair and stroller accessible. Please call Pastor Amy's cell (617-938-8112) if you have trouble finding us.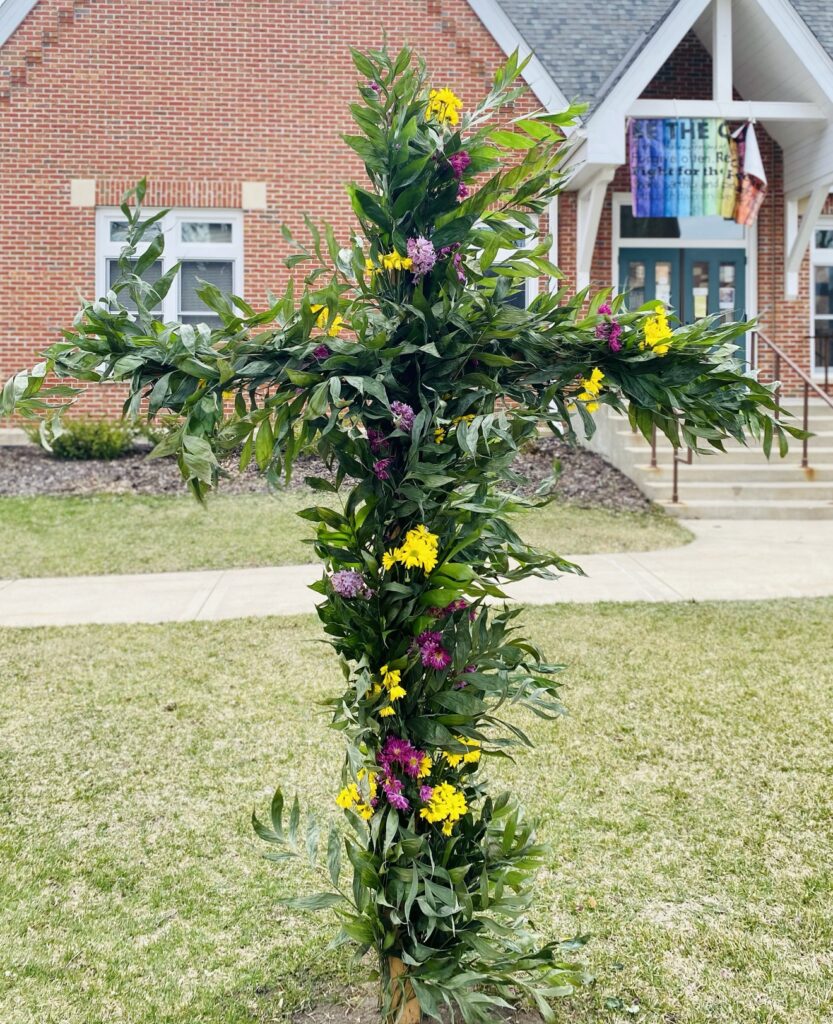 10:00 a.m. Easter Service (Hybrid)
This joyful, multi-generation service will incorporate the flowering of the cross, alleluia bells, and dedicating our Prayer Station Welcome Door. Come by 9:45 a.m. to enjoy extra special music featuring trumpet and drums.
To join worship on Zoom:
Zoom Link: HERE
Meeting ID: 832 2059 8969
Passcode: 458322
Dial in only: 1 646 558 8656
View or Download the Easter Sunday Bulletin HERE
11:30 a.m. Easter Egg Hunt (In-Person)
Immediately following worship we invite children and youth of all ages to gather outside for our wonderful annual Easter Egg Hunt! Any older teens or adults who would like to help the Easter Bunny hide eggs, please let Pastor Amy know ([email protected])
---